Cotton is certified, recycling is on the rise, value chain processes are improved – but it's not enough. We need to look at the whole system and explore how it can be changed from the bottom up.
The Planet First program is a scale up from our our previous collaboration with HKRITA, named Recycling Revolution (2016-2019). It aims to find planet positive technologies that will not only focus on circularity and climate change, but also consider all aspects of earth's natural support systems.
Raising the bar
The ambition of Planet First is to find technologies that can contribute to a planet positive fashion future. This means not only minimizing or eliminating the negative impact fashion can have on the planet but adding environmental benefits to the planet through the processes and actions taken in the value chain.
All solutions and learnings are shared openly with the industry, to ensure maximum impact on the planet.
"We don't have a roadmap as we are building the roads. I think it will be exciting."

Edwin Keh, CEO at HKRITA
The program is guided by speed, scale and impact:
Speed – we are conducting applied research and present developments along the way to get feedback to improve and progress faster.
Scale – we target the biggest pain points and partner with industry from day one to ensure quick scaling of solutions.
Impact – we give away all our findings and technologies to maximize the impact of our work.
"Some claim that making the fashion industry planet positive is a naïve idea. And while it is true that no one has gone planet positive before, this is the only way we are going to reach the UN 2030 Sustainable Development Goals. This is about changing the direction. We are working on bigger disruptive projects now and it is more difficult, we don't have a roadmap as we are building the roads. I think it will be exciting," says Edwin Keh, CEO at HKRITA.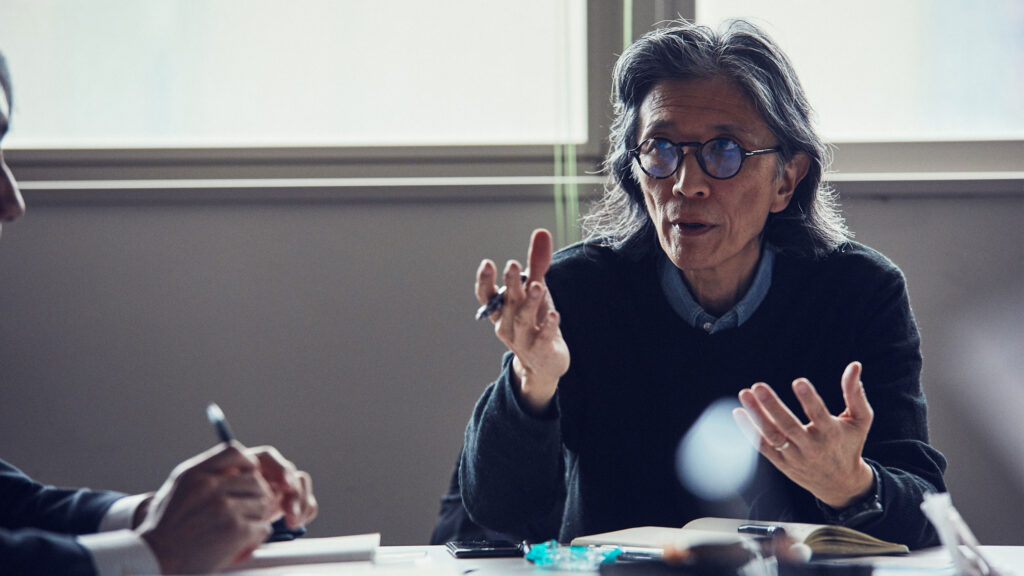 Most ambitious program in fashion industry
The H&M Foundation is donating USD 12 million (SEK 100 million) and the Hong Kong Government's Innovation & Technology Fund gives additional funding based on our donation under existing funding mechanism, which results in a total estimated budget of USD 100 million over five years.
"To our knowledge, this is the most ambitious program in our industry to move the needle in this field."

Edwin Keh, CEO of HKRITA
The portfolio of projects is changing and developing and range from using textiles that can sequester CO2 to opening up a first of its kind open lab where innovators, researchers, suppliers and brands can meet, test new ideas and scale faster. The lab will be opened in Hong Kong 2022/2023.
Key projects within Planet First